Linoleum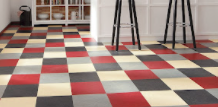 It is important to understand that true linoleum is not vinyl, rather it is a natural material made of linseed oil, pine rosin, wood or cork flour, limestone and pigments. Used primarily in kitchens, bathrooms, and laundry rooms, linoleum is suitable for almost any area of a home or business. A wide color range in both tiles and sheet goods allows for interesting patterns and inlay designs. Linoleum is coined "the 40-year floor" and is naturally anti-microbial, highly stain resistant and easy to maintain. Linoleum tiles range in price from $3.95/sf to $5.25/sf. Sheet linoleum ranges in price from $3.05/sf to $3.75/sf. Linoleum is now available in a click-together, floating floor system. These easy to install panels are 1'x3′, and are priced at $5.25/sf and up.
Cork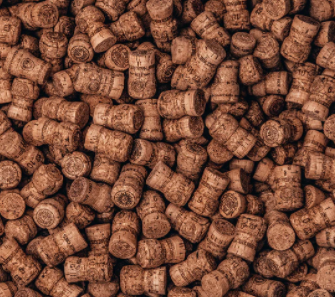 Harvested for centuries from the cork oak tree (Quercus Suber), cork has been utilized in many applications, from wine stoppers to insulation panels on the space shuttle. Primarily grown in Portugal and Spain, the bark of the cork oak can be harvested every 9-10 years without damaging the tree. Cork is an excellent flooring material for many reasons. Cork is attractive solid surface that offers the benefits of being warm to the feet, provides a cushion and reduces noise from foot traffic. Cork is easy to maintain and remains beautiful and functional for many years. Durability and maintenance can be compared to that of most hardwoods. Cork pricing ranges from $6.50/sf to $12.75/sf.
Bamboo Flooring
Bamboo is a unique flooring material that installs just like a hardwood floor. Timber bamboo grows mainly in China and Vietnam and can be harvested every four years without destroying the root system. Strips from the stalk's perimeter are laminated into a flat or vertical grain floor plank. This attractive flooring is harder and more stable than wood. A full line of accessories is available, including stair treads, transitions, paneling, and vent covers. Bamboo ranges in price from $4.75/sf to $5.50/sf.
Certified Wood Flooring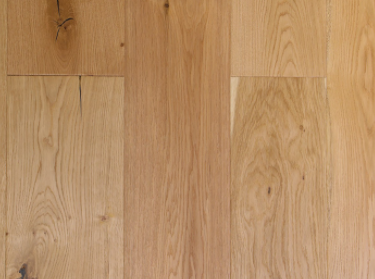 Hardwood flooring is the premier choice for many areas in a home. These floors are timeless and can be refinished many times. Wood is also one of the least processed materials and, if responsibly harvested, its use has minimal environmental impact. A range of species offers a variety of colors and grain patterns. The majority of our hardwood floors are Forest Stewardship Council (FSC)-certified, meaning they come from a third-party certified, well-managed forest. These forests are managed to look and function naturally, monitored for wildlife habitat and biodiversity, while supporting local community. Our hardwood flooring ranges from $5.00/sf to $9.50/sf.
Reclaimed Wood Flooring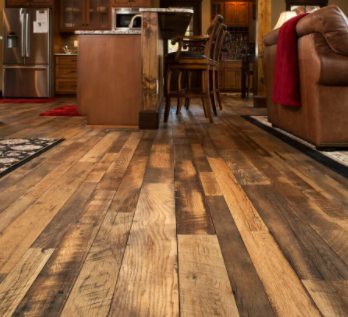 Most of this flooring is Fir, and includes "sinker" logs that have been reclaimed from rivers and lakes as well as flooring that has been removed from various buildings and is available to refinish. This tongue and groove flooring has a great deal of character, and is often originally from old-growth forests. Also available is Fir that has been harvested from the thinnings of forest restoration projects. Pricing ranges from $4.99/sf to $7.50/sf.